Dennis Hopper Joins the Cause
As cameras begin rolling on Speed in September of 1993 (30 years ago RIGHT NOW), the role of mad bomber Howard Payne is still unfilled. The character itself has seen quite a journey on the page. He began life as a blonde, ponytailed weirdo named "Rudy" who died in the first act but hung like a specter over the film until Jack Traven's partner, Harry, was revealed to be the one behind the bomb plot in the end. All of that changed in the whirlwind 11th-hour rewriting from script doctors Paul Attanasio and Joss Whedon.
Finally, Howard Payne was born, a single diabolical mind behind the elevator scheme, foiled in his attempts there and hellbent on exacting revenge against Jack.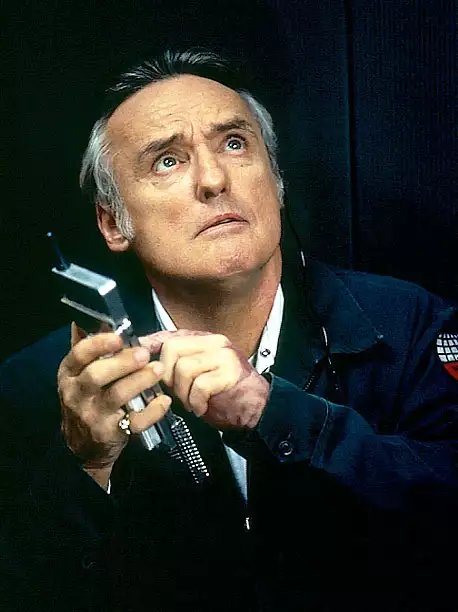 However, just like every other role in the film, Fox is having trouble finding anyone interested. The list of actors who would pass is long and distinguished: Jeff Bridges, Kurt Russell, Sean Penn, Robert Duvall, you name it. Whedon had a fun pitch to tap comedian Charles Grodin for the part. Producer Mark Gordon and director Jan de Bont, meanwhile, had their own idea.
"Both of us were really excited about Randy Quaid," Gordon says. "And the studio said, 'He's a comedy guy. People aren't going to take him seriously.' I said, 'He's a really good actor. Go back and look at some of his earlier films.' Maybe they were right, but we were, like — so many actors. There was Willem Defoe, there was this one, there was this one. The studio would have an idea, we would say no. We'd have an idea, they'd say no."
Things actually came right down to the wire on one Oscar-winning actor, who absolutely would have taken the gig if not for the fact that he wanted to take a break in between projects and the studio needed him immediately. (You'll have to listen to find out who that was.) The role is finally cast a mere three days before they start shooting the actor: American screen icon Dennis Hopper.
"I love that guy," star Keanu Reeves says. "I had met him earlier on a film called River's Edge, and so it was nice to see him again. He had such a warmth and a twinkle in his eye and in his heart and spirit. He really took on board this arch character and made him feel almost sympathetic and vulnerable."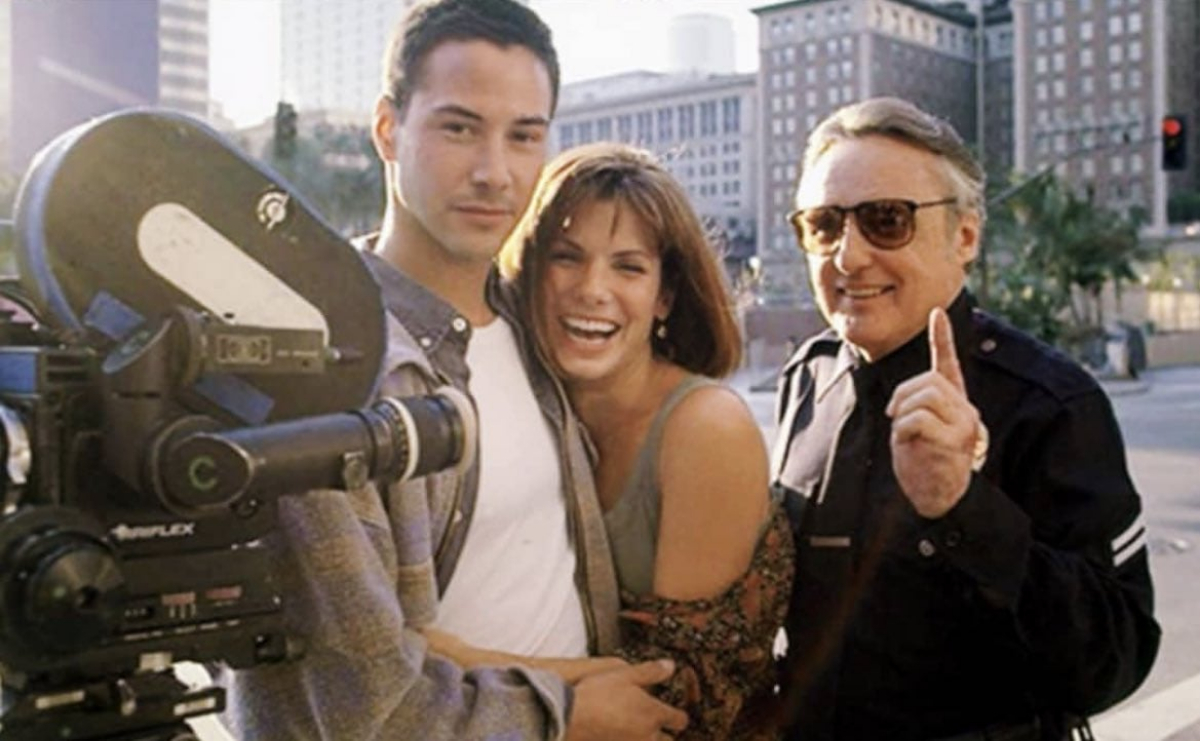 Hopper is, at this time, a number of years removed from his big 1986 renaissance, which saw him land an Oscar nomination for Hoosiers and critical accolades for David Lynch's Blue Velvet, in addition to that small role in River's Edge. He's on screens in Tony Scott's True Romance when production begins on Speed, after playing another villain earlier in the summer, King Koopa, in the derided live-action Super Mario Bros. movie. But while he might have been the last person anyone would consider, or certainly the only person who would even say yes, Hopper was the perfect ingredient for Speed and a brilliant foil for Reeves.
"We totally got the best person," casting director Risa Bramon Garcia says. "I kept coming back to Dennis because, A, he would do it, and we were, like, you know, a week away, and B, it would be fun. I love reinventing people. There was a lot to bring to it and Dennis did that in the most wonderful way. And at the end of the day, you know, it's a great lesson and reminder to all of us in, you know – trust the actor. Trust the actor will bring something, and it will be something a little unexpected to what the obvious thing is."
All of that and more, this week on 50 MPH!