Sandra Bullock is the Best "Nobody" They Could Find
The search for Jack Traven was one thing. The search for Annie, the unwitting (but witty) bus-passenger-turned-driver, will be a whole other can of worms. With a Labor Day production start date looming on the horizon, the Speed team is racing against the clock — and studio expectations — to secure a co-lead.
Earlier in the process, Fox had looked at casting the Annie role (she was originally called Darlene) first, with a name, and maybe build around that. They went out to Halle Berry, for example, who turned it down. But that was all ancient history by the time they found themselves up against the wall in the summer of 1993. And while the suits had ideas and expectations, director Jan de Bont had his own.
"We were looking more at non-star actors who already had experience, but most importantly, had authenticity," de Bont says. "Of course, a lot of the actors have star quality, but star quality was not really what I was after."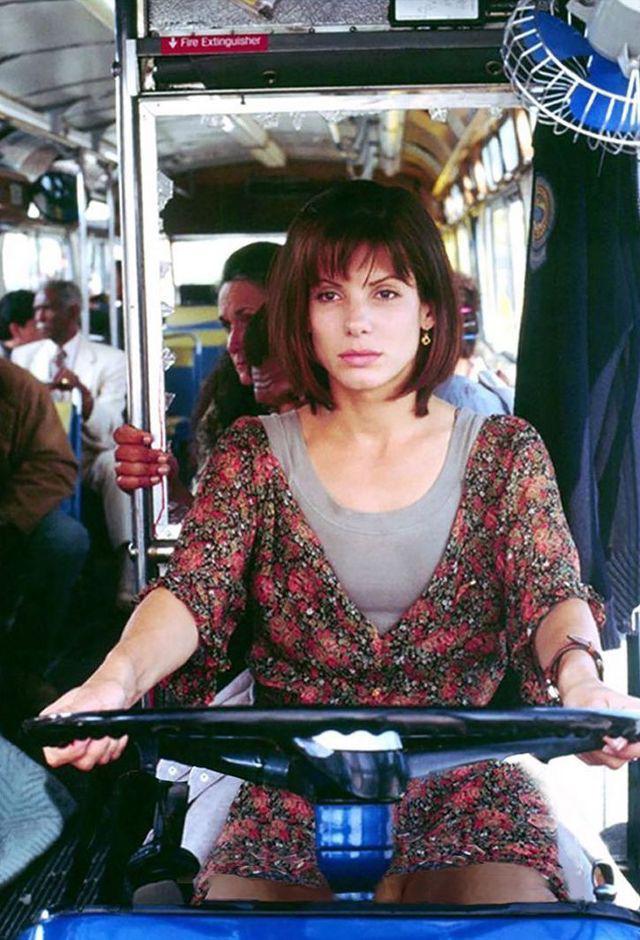 Producer Mark Gordon recalls this period as particularly fraught.
"Every young actress that was available and gettable was on our list," he says. "We were running out of time. 'Are we making this movie or not? Alright, who do we have to play this part?' 'Well, nobody.' ' Well, who's the best nobody that we have?' 'Sandy.' 'OK, Fox, can we make this movie or not?'"
At the time, actress Sandra Bullock had been around, but even at 28 years of age, she was not anyone the audience knew. She had paid her dues. She showed up in TV movies like Bionic Showdown, which found her opposite the Six Million Dollar Man and the Bionic Woman themselves, Lee Majors and Lindsay Wagner. She had secured what might have been a breakout in a TV series version of the feature film Working Girl if the show had lasted more than one season in 1990.
She started turning heads with a sort of ugly-duckling role in Love Potion No. 9 in 1992, and as a free-spirited country singer in Peter Bogdanovich's The Thing Called Love a year later. In fact, 1993 would serve as a bit of a breakthrough year for her with roles opposite Robert Duvall in Wrestling Ernest Hemingway and Jeff Bridges in The Vanishing. But one film in particular that year, which was still on the way to theaters when production on Speed was gearing up, was the one that somehow squared off the studio math for casting her in an action movie.
"Sandra Bullock does Demolition Man, and so, therefore, Sandra Bullock does an action movie," former Fox executive Jorge Saralegui says. "And so, we tell ourselves, 'OK, she'll be fine in the role, and Demolition Man is going to be coming out. That will be a big movie so that will elevate her name.' Now, of course, that movie didn't really do all that much, and it didn't help our cause, in reality, at all. But that was the thinking."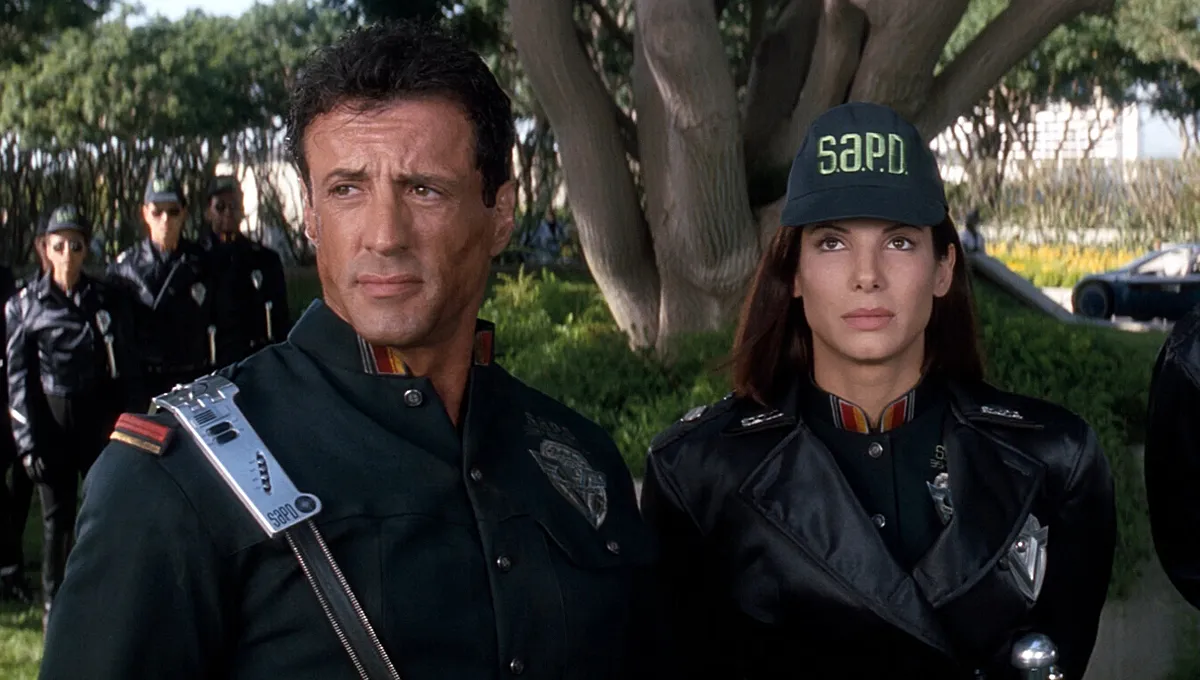 Speaking of Love Potion No. 9, that Fox title actually wasn't doing Bullock any favors internally. The film, which co-starred Bullock's then fiancée Tate Donovan, bombed with both critics and audiences, barely scraping $750,000 at the domestic box office — total.
"I remember actually one of the people in business affairs complaining to me, pissed off and upset that he had to pay her $400,000 for Speed," recalls Tom Grane, Fox's former Senior Vice President of Promotional Programming. "He thought that the studio was overpaying, that she was a nobody. But in retrospect, that was one of the best $400,000 they spent on the movie."
None of this was lost on Bullock herself.
"I know that during the auditioning process, I was the last person that Fox studio wanted," she says. "They wanted, understandably, a list of names. And Jan kept having me come back in and audition with the ever-so-beautiful Keanu [Reeves] with some fold-out chairs pretending I was grabbing the steering wheel, and that's what I remember. I just remember that process and knowing very well that I was chosen by Jan over what the studio wanted him to pick."
Casting director Risa Bramon Garcia says she new in her gut that the role had to go to Bullock, who brought a combination of vulnerability, emotional life and action-heroine determination that they simply weren't finding in anyone else. And everyone who witnessed those audition sessions with Reeves could see the palpable chemistry that was happening between the two up-and-coming talents.
"In the audition, it was magic between them and there was no question," Garcia says. "And don't ask me why I do not have these VHS tapes, why I threw every audition tape out, because I wish to God that I had kept all of them. But I remember it was really, really fun and lovely and magical between them and it was, like, a no-brainer. And then it was just the fight to make it happen."
All of that and more in this week's episode of 50 MPH!