As production gears up, we finally meet our ensemble!
Production is off and running on Speed as cast and crew stake out locations all around Los Angeles, most especially the still-under-construction 105 freeway running clear to the airport. Sunup to sundown, the film's ensemble of working-class actors hoof it out to set every morning as passengers on the Jan de Bont experience.
"I just didn't want it to be like going to Central Casting and give me, like, 15 generic bus passengers," de Bont says. "I love that mixture of people because that, to me, is what LA is. It's a little bit of a cliché, a melting pot, but it is. It really is a melting pot."
Adds casting director Risa Bramon Garcia: "The idea was to have this population of people who became this bus family, which I loved. We had the same thing in Twister. It was, like, we're creating this family of people who invest in each other and who the audience can invest in."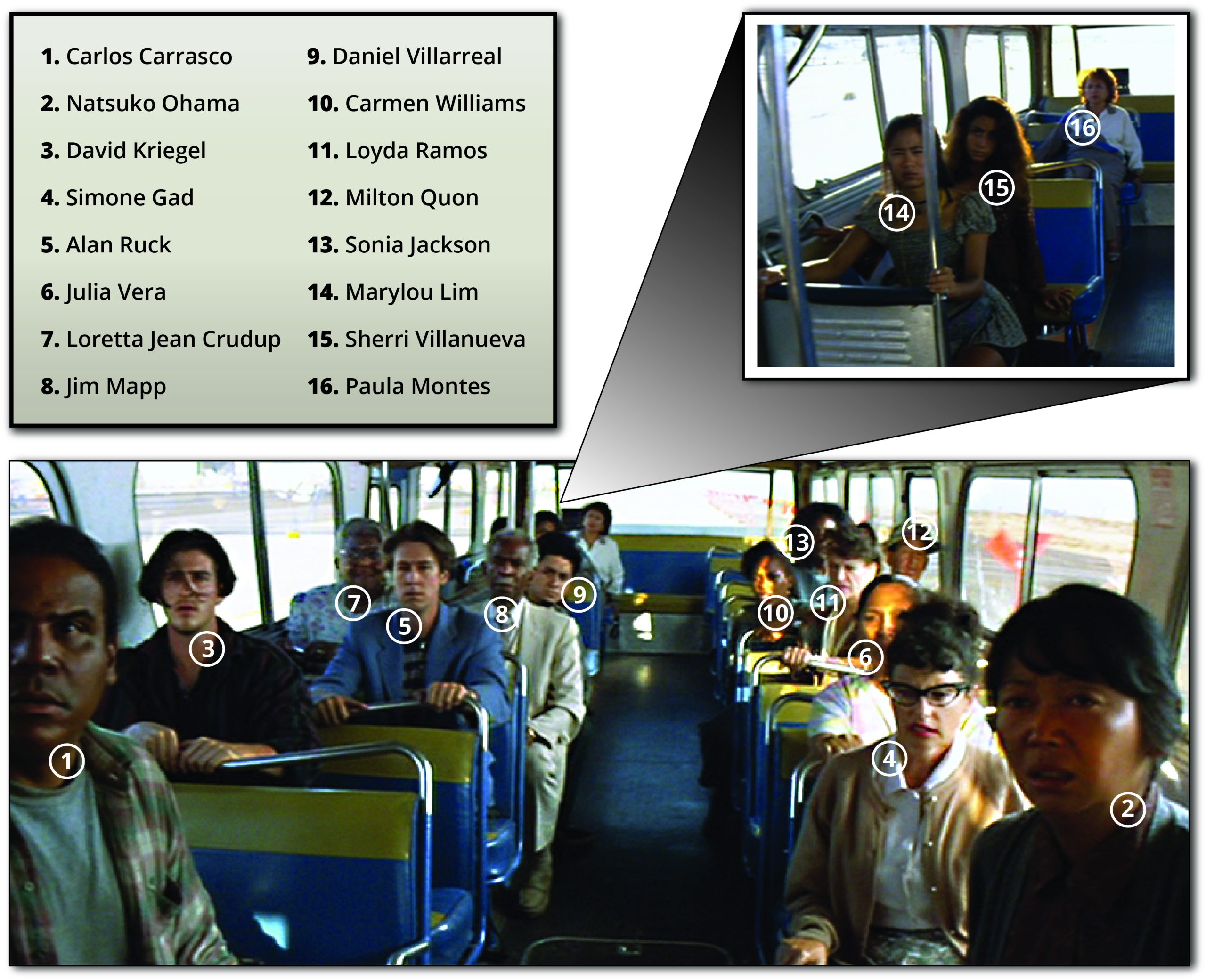 It's probably time we finally met them, then. In this exhaustive oral mini-history, 50 MPH adds more than a dozen new voices to the till as the cast of the film chime in with their memories of a truly unusual production.
"It just makes me chuckle," says actor David Kriegel. "Every time that damn movie comes up it is, 'Who the hell would have thought that when we were making this stupid movie on a bus that it would become a cultural icon?'"
No doubt. But that doesn't mean the experience was drama-free. Quite the opposite, really. The principal actors in the supporting cast were caught completely off-guard by writer Joss Whedon's reworking of the project they originally agreed to be a part of.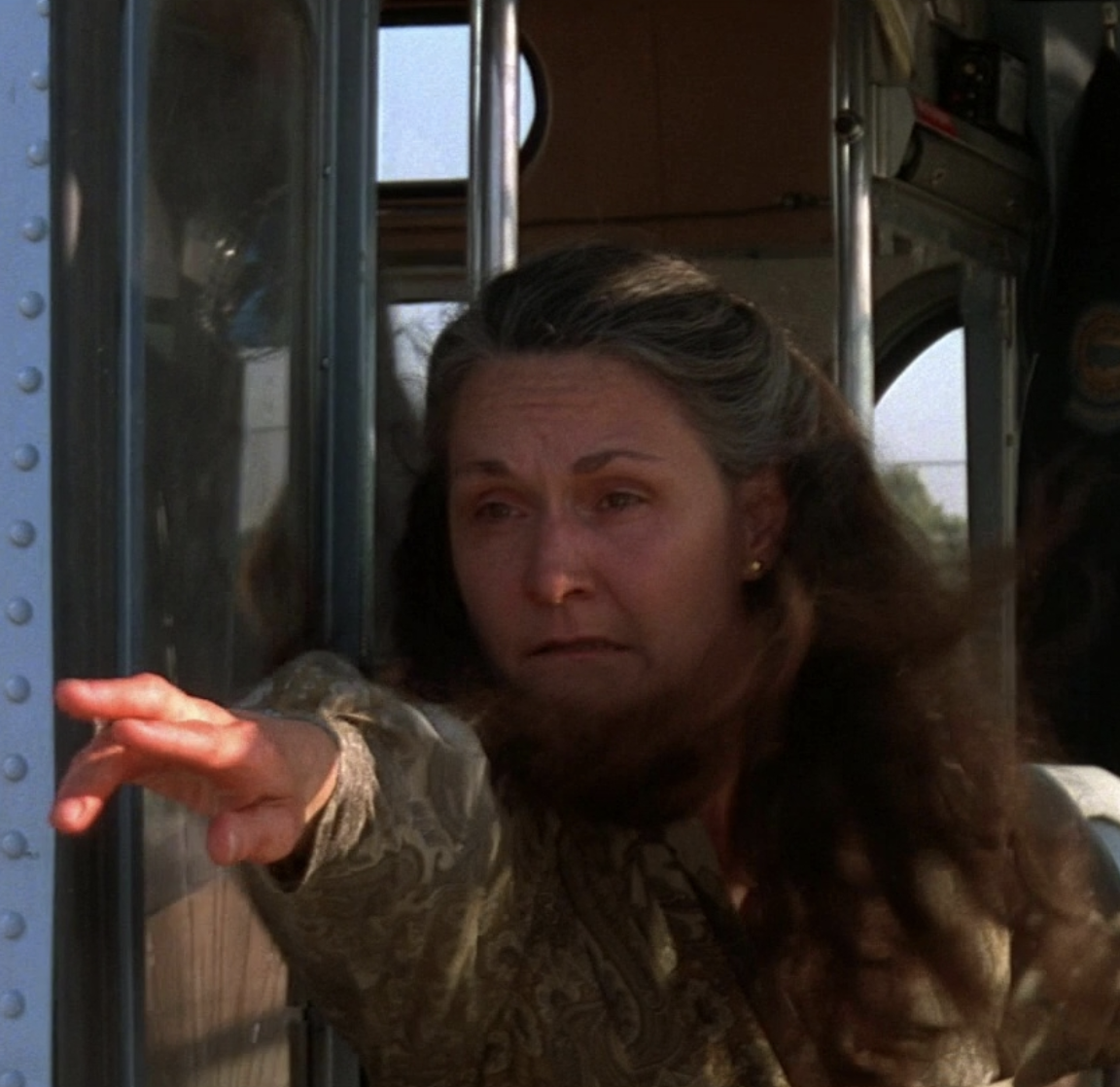 "I remember sitting in that room and pages turning and pages turning and pages turning and looking around the table and just really feeling all of the air going out of the room," says actor Carlos Carrasco. "What had started out as an ensemble piece disappeared, and all of our parts on the bus disappeared."
Co-star Beth Grant, who instantly disliked the shift of her character from a heroic one to a cowardly one, agrees with the sentiment. "There was a shared terror," she says. "I wanted to quit."
Still, in this truly sprawling account, there are other stories to tell. Natsuko Ohama, for instance, a current USC School of Drama professor and trained Shakespearean actress whose experience on the bus became an unexpected reunion with its star.
"I knew Keanu when he was quite young," she recalls. "He came to Shakespeare & Company in Lenox, Massachusetts, as a student, and I think he left to do River's Edge then. Well, now, look at what's happened to Keanu. Keanu's become, like, a sage or something. He's ascended into this incredible place in culture!"
To a person, by the way, the consensus appears to be that Sandra Bullock sure is swell. All kidding aside, the actress truly provided the glue that held the community together with her overwhelming gift of gregariousness. And though expectations might have been low on set for Speed, they were sky high for its leading lady.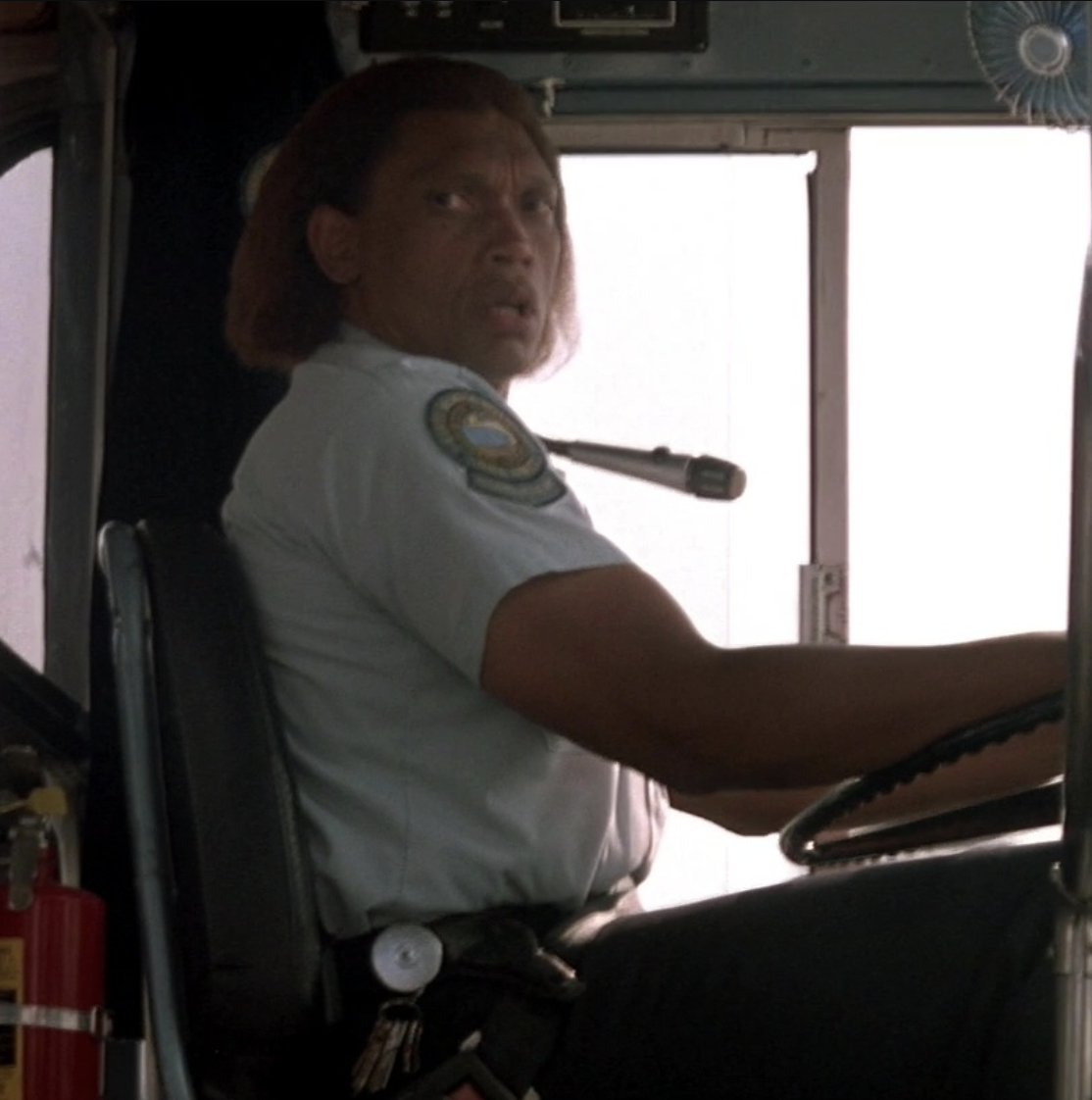 "I can't tell you what it was like to have somebody burst on the scene that you just knew was going to be a superstar and had all the kindness and sweetness that she had," Grant says. "Hawthorne [James] and I both just loved her. We were, you know, old, seasoned character actors who had been around, and Hawthorne said, 'She has no idea what's getting ready to happen.' She just had the light. You just come across it every once in a while."
That is, seriously, just scratching the surface. In the longest episode of 50 MPH to date, hear it first-hand from the many character actors themselves who boarded that bus and added another crucial layer of reality to de Bont's bold new vision of action cinema.
All of that and more, this week on 50 MPH!
PLUGS!
(Below, please enjoy a batch of behind-the-scenes images from Speed courtesy of a handful of the film's ensemble. We thank them for their generosity!)
Behind the scenes photos courtesy of Sonia Jackson, Marylou Lim, Natsuko Ohama and Sherrill Quon.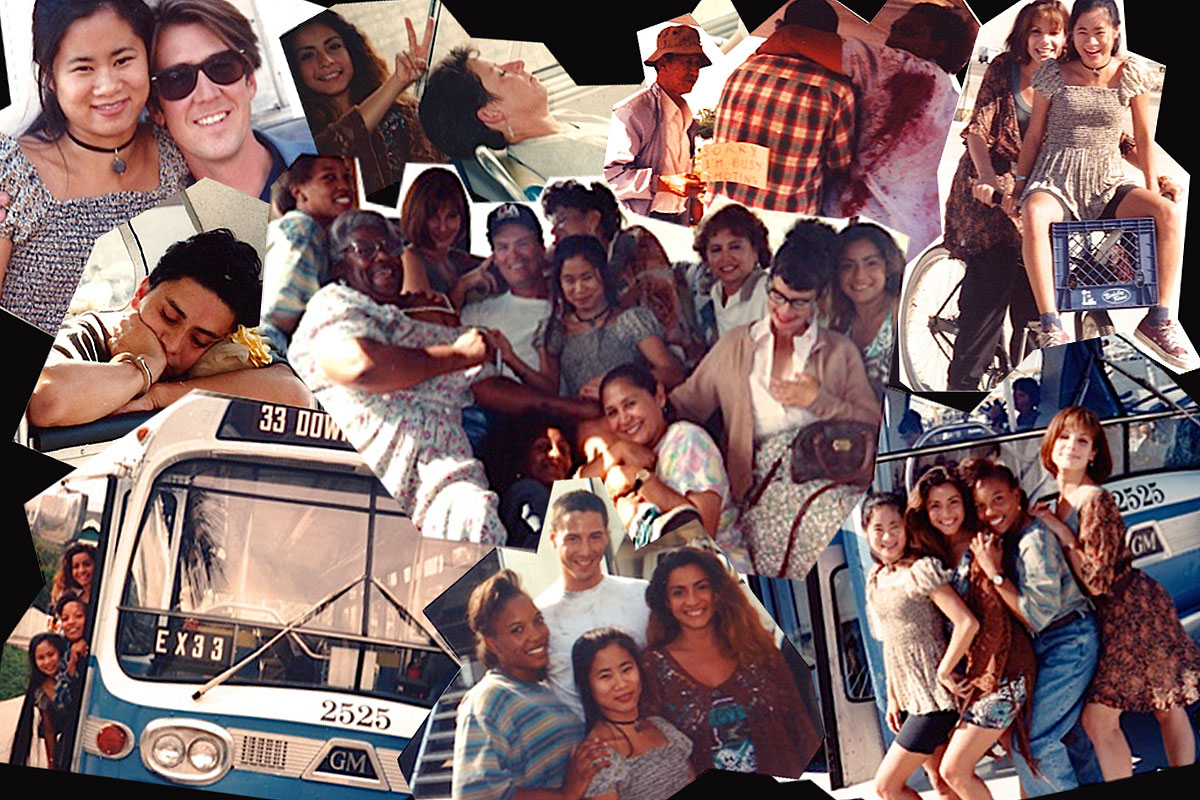 EPISODE 17 TRANSCRIPT