On Studio Turnaround and the Agony of Defeat
Speed exists! On the page, anyway. Screenwriter Graham Yost has crafted a ballsy premise at the turn of the 90s and, making his way through a TV writing career, he's looking for a partner or two to join the cause and maybe — just maybe — see his vision brought to life.
Enter development executive Allison Lyon Segan, an acquaintance of Yost's who finds herself in between jobs. As she takes a new gig with producer Mark Gordon, Yost has been toiling away at Speed.
"He was one of the first calls I made when I started working for Mark," Segan says. "It was kind of surprising when it came across my desk, and it was so well-written. I think that's what was stunning to me, and I almost went in apologetically to Mark and said, 'I know you've never done an action movie. I've never done an action movie. But the writing is so good. Please take a look at this.'"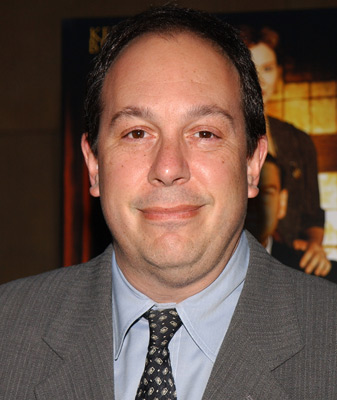 Today, Gordon is the Oscar-nominated producer of films like Saving Private Ryan, The Patriot, The Day After Tomorrow, 2012 and Steve Jobs. As if that weren't enough, he's probably best known for the television empire he's lorded over for the past two decades with series like Grey's Anatomy, Criminal Minds, Ray Donovan and Designated Survivor.
But like many involved with Speed, back in the early-90s he was still finding his place in the industry. His biggest claims to fame were a handful of ABC after-school specials and the Dana Carvey comedy Opportunity Knocks, which is sort of an apt title, given the direction that things were soon to take.
"I read the script and I was just so floored by the way Graham wrote action," Gordon says. "It was so visual and visceral on the page. By the time I got to the end of that elevator sequence, the rest of the script could have been garbage and I would have still been interested, because that was so good. Most of the time action is described and written in fairly utilitarian ways. This was poetry."
With two champions on Yost's team, the trio then goes out to various Hollywood studios, hoping for a nibble. Alas, the entire town would pass on Speed. After all, it's kind of a silly concept, isn't it? And how do you begin to make it work?
But there is one guy who sees promise where the rest of the industry sees folly: Don Granger, at the time, the Vice President of Production at Paramount Pictures. For the last 30 years, Granger has traded in the kind of big-canvas, tent-pole releases that Speed is included among today (though it certainly wasn't aspiring to at the time). With executive stints at Paramount, Touchstone Pictures, the Mutual Film Company, Cruise/Wagner Productions (as in Tom Cruise) and United Artists, Don oversaw franchises like Mission: Impossible, Star Trek, Tomb Raider and the Jack Ryan films.
Since 2017, Granger has presided over the film division of Skydance Media, responsible for titles like Michael Bay's 6 Underground, Ang Lee's Gemini Man, Gina Prince-Bythewood's The Old Guard and, of course, Christopher McQuarrie's on-going Mission: Impossible series, which has leveled up with each and every new entry. (The two-part Mission: Impossible – Dead Reckoning hits theaters next week and it certainly continues that trajectory.) Granger's most recent and perhaps greatest success? Joseph Konsisnki's Top Gun: Maverick, which pulled in $1.5 billion at the global box office and landed an Oscar nomination for Best Picture.
That's a long intro, but a necessary one, because Don Granger would be the one person in all of Hollywood who would believe in Yost's spec script for Speed.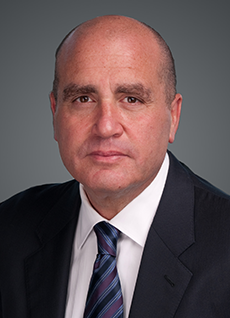 "I liked it because I loved the central concept," Granger says. "I believed the unique nature of being on a bus for the entire movie, for the energy and the opportunities that would give. But I was on the fence. And so, I remember getting a call from Mark Gordon and Allison Lyon. I can only remember this because they browbeat me into buying it. They literally were like, 'You loved this. You loved this.' Like, 'Don't backtrack now. Don't be on the fence. Don't be equivocating about it. Don't be a coward!' And I said, 'OK, I get it. I know what I like about this. I think we've got a lot of work to do on the script, but let's go after it.'"
The deal, which takes a year to close, changes Yost's life. He's suffering through an ill-fitting gig in the Full House writers room when he finally gets the news that Paramount has bought the script. From there, there is a period of development at the studio as some of the darker earlier elements are peeled out. A film that, believe it or not, had a lot to say about addiction and pain slowly becomes something more entertaining and broadly palatable. The film's third act also comes into focus during this time.
"The basic big note was, 'Yeah, enough with the bus…We need a different third act.'" Yost recalls. "And it was pretty simple. I said, 'What about the subway?' I said, 'We've got an elevator, we've got a bus – subway. It's all public modes of transport. That would be something that would work with the bad guy.' And so I came up with the subway sequence."
But, as you surely know, Speed is not a Paramount movie. The film eventually hit the skids at the studio, sent headlong into the dreaded world of turnaround, when a studio decides it is not going to continue developing a piece of material and will even allow it to walk out the door and find life elsewhere if it can. This would become its own period of chaos in the Speed journey, however, as Granger would make one hell of a Hail-Mary pitch to keep it at the studio.
That one is a wild story that has never reported before. You can hear all about that and much more in this week's episode of 50 MPH!